More Than Just An App Platform
Full Access. No Credit Card Required
A Global Team Guided By Foundational Values
Appenate is a distributed company, with employees in several states and countries. While, yes, this means "Appenators" can work at home in their PJs, it also means we've developed a unique culture that thrives on transparency, communication, and fun.

We know how to work hard and play hard from wherever we feel most productive – whether that's on a living room couch, in the Appenate office, or on a beach in Thailand.
However, all of this wouldn't be possible without the basic values that we live by everyday.
Be Transparent
When you have the trust of others, you can move mountains together.
Integrity is a trait we cherish in each other.
Be Agile & Iterate
Success doesn't happen in a day. Iterate, move quickly, and don't worry about perfection. You can always iterate again!
Respect Others
We're all peers, regardless of our title or history. None of us is greater than another, and each team member brings value.
Meaningful Success
We're here to create meaningful results for our customers and our team. We work together to achieve success.
"We power apps allowing people to focus on their jobs rather than being stuck doing paperwork!"
Paul Du Bois, CEO
2 Million+
Monthly Form Submissions
A Thriving Remote Culture
We Work Hard, Play Hard, And Meet In Person Twice A Year
For Company Retreats That Take Us Across The Globe.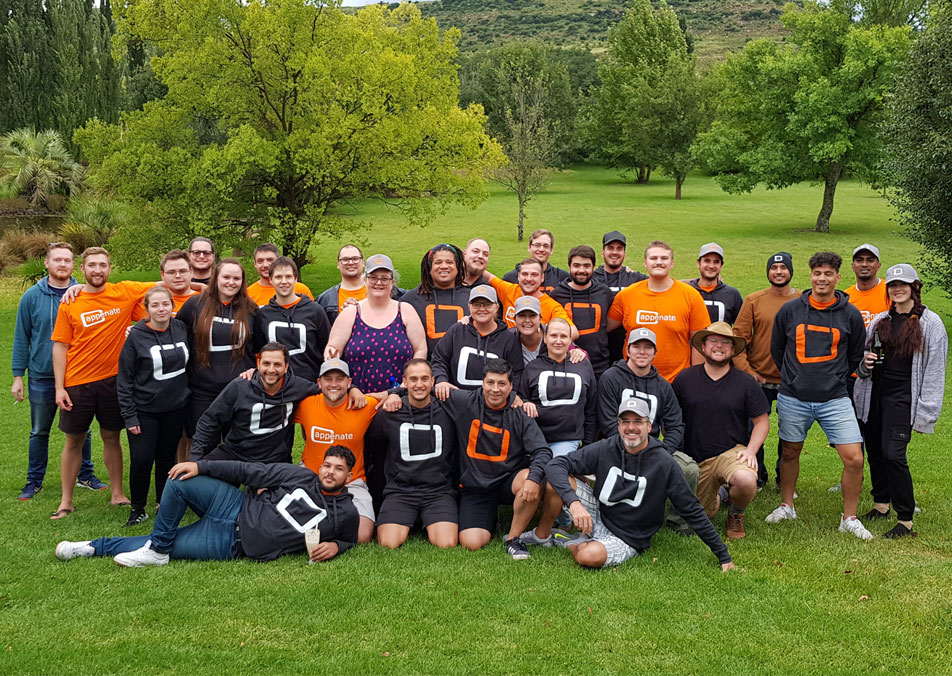 More Than a Mobile Application Platform
Appenate (est. 2011) has headquarters in Australia and hubs in South Africa and Argentina – in order to support all time zones.
Our platform empowers you to build dynamic data-driven apps that adjust to your needs. This opens infinite possibilities for creating deep and productive apps that address the need to access information and capture data in the office, the field or the factory floor.
There are no 'development roadmaps' at Appenate. Instead, we focus on customer feedback to guide us in creating the ideal mobile app solution for your business. And if you're ever in need of help, our dedicated support team stands by to assist.
Trusted By 75 000+ Users In 60+ Countries
We Pride Ourselves On Our Support
In-House Support That Won't Treat You Like 'Just Another Number'
"Nothing short of brilliant!!! Customer service and onboarding were not only a breeze, it was pleasurable."
– Dale S
"Less than 24-hrs later, I had a back-and-forth, technical dialogue, in words I could understand."
– Dan S
"If you are looking for a level of support that absolutely blows your mind, do yourself a favour and use Appenate."
– Jeremy G
"The assistance provided by your team has been of immense help in my progress."
– Nathan A
Meet Our Team
Get To Know The People Behind The Features As They Showcase Their Favourite Parts Of Appenate
Custom PDF Generation
Saving time on administrative duties frees up capacity to focus on more important tasks. See our Data Output Templating functionality, which helps to auto-generate custom PDFs. Read More
Get Started With A Free Trial Today!