A Snapshot Of Your Journey To Optimized Operations
Full Access. No Credit Card Required
Build Your Own Apps & Forms
With our intuitive Drag-n-Drop interface, you'll be able to create worker-facing forms to make the lives of your field, site and office teams easier.
You can even grab apps from our examples catalogue – featuring over 100 apps – to edit to your unique needs. You'll even be able to utilize our powerful task management system and automate large parts of your workflows.
There are many powerful fields at your disposal, including…
Text & choice fields
Time & date fields
Signature capture fields
Photo & video fields
NFC & even custom formula fields
Fully Native
Apps
Enjoy additional speed and power through fully native apps on iOS, Android and Windows.

Best White Label Around
Resell our platform and apps as your own without any mentions of Appenate, anywhere.

Premium
Features
Access powerful device capabilities like GPS, NFC, OCR and contactless signatures.

Full Offline Capabilities
Work whenever, wherever. Your team continues working when connectivity isn't.

More Than Just Another Rapid Mobile App Tool
From simple data capture forms through to complex line of business apps with menus, dashboards, enquiries and mapping.
Achieve it all without a software developer on hand.
Reduce Your Admin, Speed Up Your Processes
Transfer Real-Time Data Directly Into Your Existing Systems
Inspections
Assess objects & activities in the field like PPE safety, customer visits, & fire equipment
Timesheets
Capture multiple time entries against a job including signatures of workers & supervisors
Checklists
Stay organized & get things
done by creating, organizing, or sharing lists & tasks in the field
Incidents
Assess objects & activities in the field like PPE safety, customer visits, & fire equipment
Inventory
Build & maintain a list of items such as property, goods in stock, or the contents of a building
Dispatch
Assess objects & activities in the field like PPE safety, customer visits, & fire equipment
Web Forms: Now Anyone, Anywhere
Can Complete Your Forms
Our powerful new add-on, Web Forms, allows you to create and send functional Appenate apps to ad hoc users to complete via their web browser.
For example, a tradesman performing your annual machinery service can now complete your safety survey form via a web browser on his mobile device, without installing the Appenate app. This opens up a ton of new possibilities for you as an Appenate customer – without worrying about once-off license fees.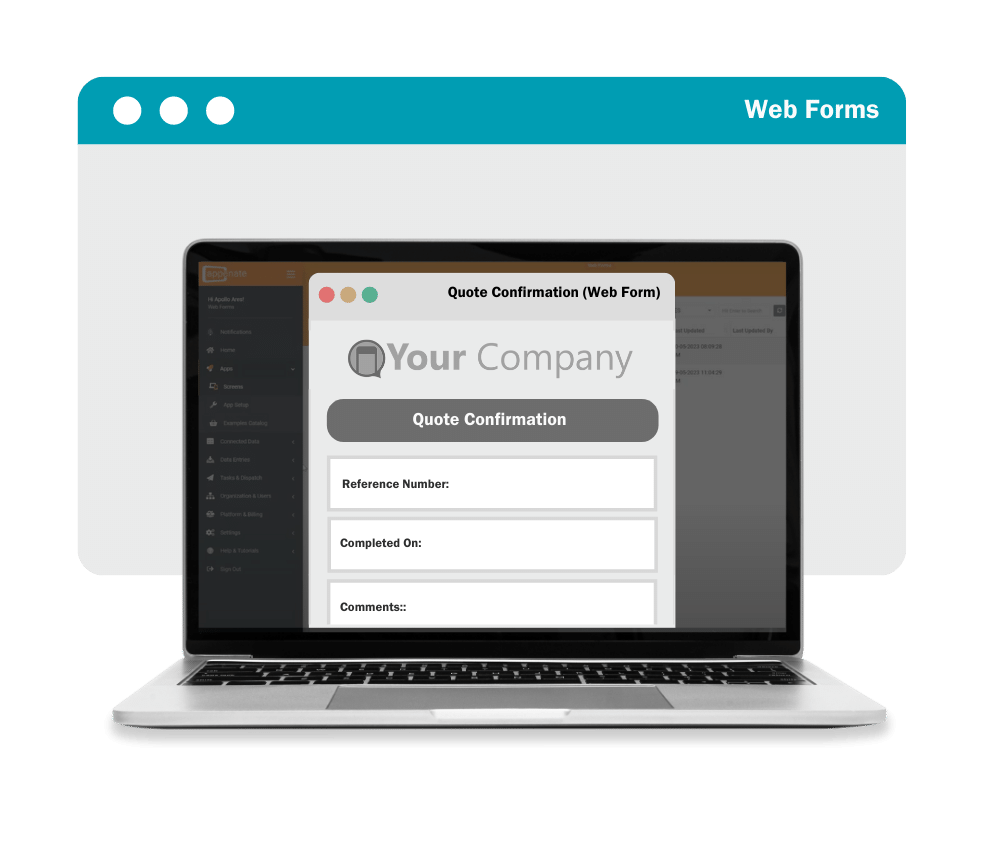 Distribute & Succeed
Once published, your employees can access these apps from anywhere, anytime – provided they have a mobile phone capable of running apps.
They can open and fill out apps and forms worldwide, with or without an internet connection. Our offline capability saves the data locally and pushes it back to secure cloud storage as soon as a connection becomes available.
Watch as your paper pains melt away and your company marches confidently into a new digital age.
No-Code Drag-n-Drop Convenience
With Appenate, you don't need to write a lick of code or hire a programmer.
You can build your own apps from scratch with a powerful drag-n-drop interface.
Integrate With Appenate
Transfer Real-Time Data Directly Into Your Existing Systems
NetSuite
Push & pull data between NetSuite objects & Appenate automatically.
Snowflake
Push & pull data from a Snowflake database for better data storage, processing & analytics solutions.
PowerBI
Reporting & dashboarding made easy. Push Form entry data into a PowerBI dataset.

Salesforce
Generate & upload custom file outputs to existing entities in your Salesforce account.
Egnyte
Share & store files to Engyte's enterprise cloud storage platform.

Google Drive
Generate & upload custom file outputs to save in your Google Drive account.
Dropbox
Generate & upload custom file outputs & access them across all devices.
OneDrive For Business
Generate & upload custom file outputs to your OneDrive Business account.
SharePoint Document
Generate & upload files to Microsoft's document management platform.
Make Appenate Your Own

App As A Service
Create a suite of apps under your own brand to present to clients or your own workforce. This option leaves the back-end portal branded in Appenate's name. This option is suited to either reselling ready-made apps or enterprises looking for their own sleek branding on internal apps.
Website As A Service
Rebrand the entire Appenate platform under your own name. This option allows you to resell Appenate in its entirety, including the back-end portal. We'll be completely invisible and you'll be responsible for supporting and billing your customers (we'll still provide support to your team, however).
Get Started With A Free Trial Today!
"Appenate allowed our company to go paperless in the field & gave us the ability to move towards other paperless operations. Within a month we had a department of 12 technicians & one dispatcher using Appenate daily"
– Junetta, Service Department – Total Group
.
Free Support & Training For Life
We make it a point to put our customers first. As an Appenate customer, you'll have first-class support from a competent team.
Here's a peek at what others say about our support…
"I've been in training for about 2 weeks now and this info and assistance provided by your team has been of immense help in my progress."
"If you are looking for a level of support that absolutely blows your mind, do yourself a favour and use Appenate."
See How We Work
Explore What Others Have Achieved With Appenate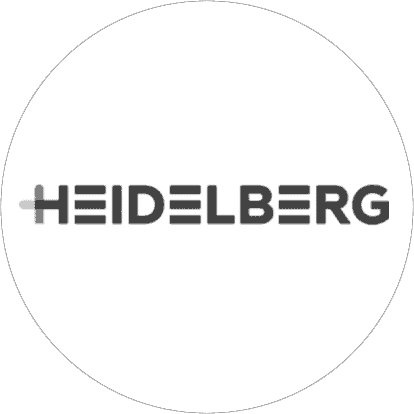 Director – Heidelberg USA Inc.
"Appenate is for us, the platform that provides a major column of our digitalization."
Project Manager – Amey
"With Appenate, we get better quality data & have minimized our post-processing time."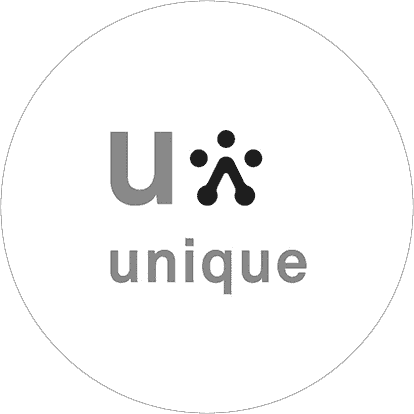 ICT Manager – Unique
"The flexibility in unlimited form creation has been a massive cost saver to the company."
Founder – Remote ISP
"Appenate is software that changes with your business, not the other way around."
Book A Guided Tour & Explore Appenate Today