How Appenate Works For The
Healthcare Industry
Create & deploy custom forms & processes.
Mobile & Desktop. No Coding Required.
Full Access. No Credit Card Required
Smooth Healthcare Processes
Recent times have put pressure on healthcare facilities to adapt their processes and embrace digital tools. Keeping paper files on patients simply isn't the best way to do things – and it hasn't been for a long time.
Using Appenate's custom app builder, you can:
Keep secure, digital files on patients.
Keep and update equipment information.
Log incidents or equipment failures.
Conduct inspections, keep timesheets and so much more.
Secure Information Is Never Far Away
Pull up documentation, patient reports and more while on the go. Appenate is a great place to store important files for quick reference.
What's more, we give you full control of patient confidentiality, so you can adhere to laws like HIPAA by tagging specific information as personal data. This means that when exported, those fields will scramble and hackers or spoofers will be unable to get a hold of the information.
With Appenate, both you and your patients can enjoy total peace of mind.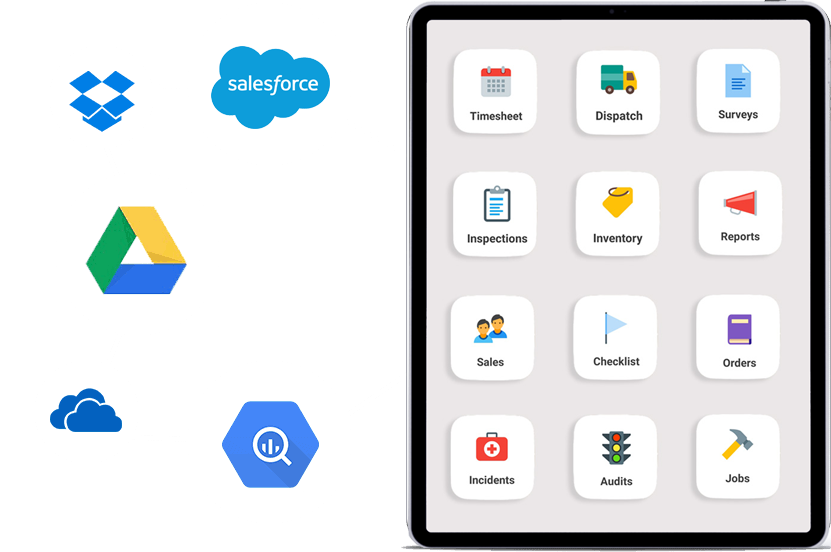 Basic Reports & Integrations
With Appenate, it's easy to set up a basic automated PDF report to be emailed to stakeholders. If you want something more powerful on the reporting side, however, we have ready-to-go integrations with a host of different solutions.
There's also our REST Connector for Data Sources, which can allow you to link up to any REST-based web service and extract valuable information into your reports and documents.
Potentially best of all is you get a lifetime of free support and training, so you can rest assured that you'll never be alone in your journey with Appenate.
Mobile Forms in Under 5 Minutes